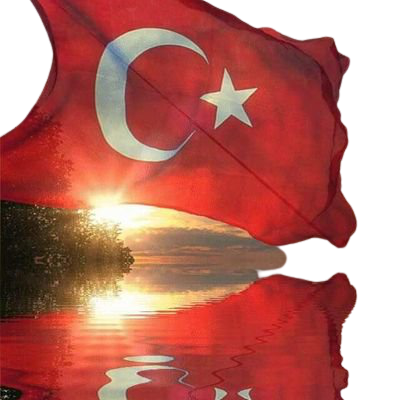 Top of the best Antalya excursions
Antalya City Tour
Hamam in Antalya
Private trips in Antalya
Antalya Cable Car
Jeep Safari in Antalya
Antalya Aquarium
Antalya boat trip
Rent yacht in Antalya
The Land of Legends Waterpark from Antalya
Excursion to the Green Canyon from Antalya
Amazing Antalya
The beautiful city of Antalya on the Mediterranean coast from year to year opens its warm arms to a huge number of tourists. The city has a very stable and mild climate, thanks to which tourists can rest here for as many as 300 days a year. Moreover, the city is famous for its amazingly beautiful hotels and complexes, which look like huge modern castles or fortresses with a huge Turkish flavor and wealth. Also, one cannot fail to mention the amazing `` old city '', which is filled with buildings of the Romans. Separately, guests are attracted by the clear turquoise sea and the picturesque nature of the powerful mountain ranges.
How did the history of Antalya begin? The Greeks in ancient times began to build a huge number of cities for foreign and domestic trade. In 133 BC, the city became a base for surprise attacks on the nearby fortresses of the eastern Mediterranean coast. Well, at the beginning of the 14th century, the city was successfully conquered by the Ottomans, and Antalya rightfully became the capital of the Sanjak. More recently, about half a century ago, the city was completely gray and not developed in terms of tourism, but in just a couple of decades absolutely everything has changed, and Antalya has become an ultra-modern resort with luxury hotels.
Day trips from Antalya
The city itself is very conveniently arranged and in almost every area you can find day trips from Antalya to see. We suggest beginning your holiday by starting from the main entrance to the Old Town, through the Hadrian's Gate. The site was built in 130 when the Roman emperor decided to visit Antalya in the past. The building was truly magnificent white marble all around, huge columns, in which were carved images of members of the imperial family.
Above Kaleici, you can observe the huge Yivli minaret, which is 38 meters high. This is the so-called monument of Byzantine Antalya, which was built in 1230. Still, in the old town, not far from the minaret, there is another local attraction - the clock tower, which is the youngest architectural monument in the city. It was built in the 19th century by the order of the German emperor. The chapel consists of several levels and was built of durable polished stone. Have you already wanted to look at these architectural wonders with your own eyes? We will help you with this, choose Excursions in Antalya in 2023 from the travel agency My Antalya Tours and travel with comfort.
Antalya tours prices
15€ - Antalya rafting tour with lunch
20€ - Scuba Diving in Antalya two stages with lunch
40E - Excursion to Pamukkale from Antalya with lunch
15€ - Boat trip in Antalya with lunch
25€ - Excursion to the Goynuk canyon from Antalya, entrance tickets to the canyon are included
17€ - Quad safari in Antalya, transfer included
45€ - Tour to Salda lake from Antalya, entrance tickets and lunch included
65€ - Excursion to Cappadocia from Antalya, entrance tickets, dinner, breakfast included
75€ - Paragliding in Antalya, insurance included
25€ - Jeep Safari in Antalya with lunch
Daily Antalya tours
Whichever corner of Turkey you go from Antalya to, you will always have something to see. An excellent solution for history lovers is daily Antalya tours to the ruins of the old city of Aspendos, which has been wonderfully well preserved to this day. It will also be interesting to visit the amazing mineral springs of Pamukkale with their snow-white medicinal thermal waters or the beautiful and mysterious Cappadocia, with its houses in caves and colorful hot air balloons in the sky.
For lovers of sea journeys, we offer an excellent solution: a private boat trip in Antalya where you can perfectly celebrate your birthday or just pleasantly surprise your soul mate. You will not have to worry about anything, because we will do everything for you and fulfill any wishes, and therefore such a vacation will definitely be remembered by you and your loved ones. Also, a good solution will be visiting fishing in Antalya. You can personally catch a huge number of different inhabitants of the sea with your fishing rod, not only fish, but also squids and octopuses, and then our chefs will cook your catch right on the yacht. For lovers of adrenaline, driving, paragliding, or rafting - rafting down a fast mountain river will be good directions for excursions.
Cheap Antalya excursions
Cheap excursions in Antalya for families. If you went on vacation with the whole family and thought for a long time what to see, then we have prepared these options especially for you. An excellent type of family vacation will be a visit to the Dolphinarium in Antalya, where you and your children can enjoy the magical and fascinating show of these clever animals. Also, it will be very informative and interesting to visit the Aquarium, where a huge number of inhabitants of the seas and not only are collected.
The best recreation for older children will be a visit to The Land of Legends water park. This is a new ultra-modern world-class amusement park and water slides. A huge number of areas for entertainment and quiet relaxation have not left anyone indifferent. Hurry up and you choose your cheap excursion from Antalya in 2023 from My Antalya Tours.