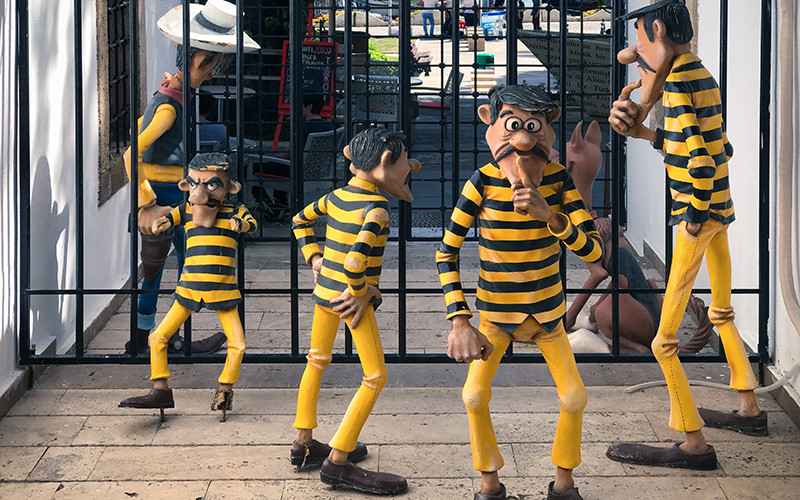 Antalya Toy Museum is located near the pier in the Kaleici area, next to the panoramic elevator. This is one of the favorite places to visit for city guests. Here you will find The Smurfs, Aladdin, Mickey Mouse, Cinderella with her pumpkin carriage, and other interesting specimens.
What are the exhibits in Antalya Toy Museum?
It is rather difficult to describe what exhibits in the Antalya Toy Museum in one sentence since there are many domestic and foreign cartoon characters from the late 19th century to the 1980s. Original houses with interiors of bedrooms and kitchens cannot be compared with modern similar houses made of pink plastic for barbies. By the way, this doll and her entourage from the past have a corner here too. Samples of toys produced in the very first post-revolutionary factories were collected by the Turkish writer Sunay Akın.
At first glance, Antalya Toy Museum may seem small. But, going inside, you understand that the museum halls are compactly located around the ring. Everything around is decorated with trees with bright foliage, animal sculptures, and characters from your favorite fairy tales. The entrance to the museum costs 6 TL for adults and 3.5 for children.
On a hot day, a visit to Antalya Toy Museum is a real pleasure. It has air conditioning and is always cool. You can spend 1-1.5 hours here.
Excursions for children
Excursions for children have always been popular among tourists. Little fidgets are so curious that their leisure time should always be brightened up with discoveries and adventures. If you have already visited Antalya Toy Museum, we recommend that you pay attention to excursions for children in Antalya. Here are the most interesting and inexpensive children's tours.